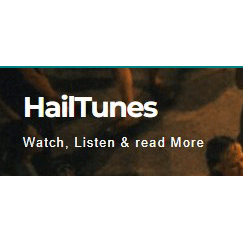 Hailing from the UK but now residing in the USA, Samsara is an artist whose life has traversed a remarkable path. She began her journey as a backing vocalist, gracing the stages alongside esteemed musicians like Steve Winwood, Don Henley, Bryan Adams, and Kenny Loggins. Today, she has carved out a space for herself as a solo artist, crafting poignant and relatable songs that delve into the intricacies of her own life, love, heartbreak, and even her feline companions.
Samsara possesses a resplendent voice that effortlessly spans multiple genres, including pop, adult contemporary, country, rock, and jazz. Critics and listeners alike have drawn comparisons between her and iconic female figures such as Stevie Nicks, Adele, Kate Bush, Tori Amos, Jewel, Debby Harry, and Reba McEntire.
One could easily call Samsara's life extraordinary. She once sang backing vocals for the Steve Winwood, Don Henley, Bryan Adams and Kenny Loggins. Today, she writes evocative relatable songs about her life, love, heartbreak, and her cats.
But perhaps it's the deep pain and incredible joys of her life that create Samsara's beautiful songs and speak to your soul. Her sound is unique and captivating, drawing from a wide range of influences and emotions. Her lyrics are honest, her melodies memorable, and her performances powerful. Each song tells a story, capturing a moment in time and creating a space for you — the listener — to reflect on your own experiences.
Samsara herself claims that the songs she creates often feel like ethereal whispers, haunting her until she immortalizes them in recordings. Regardless of their origins, the result is always something extraordinary.
At the age of 20, Samsara embarked on a courageous journey, venturing to the US armed with only $200 and a backpack brimming with dreams. Since then, she has released 21 singles and an EP album, making waves with award nominations, chart positions across the US, Canada, Europe, and iTunes, and accumulating over 1 million Spotify streams. It is abundantly clear that Samsara's musical odyssey is only just beginning.
Follow Facebook, Spotify, Soundcloud, Bandcamp, YouTube, Instagram, and Twitter